What We Do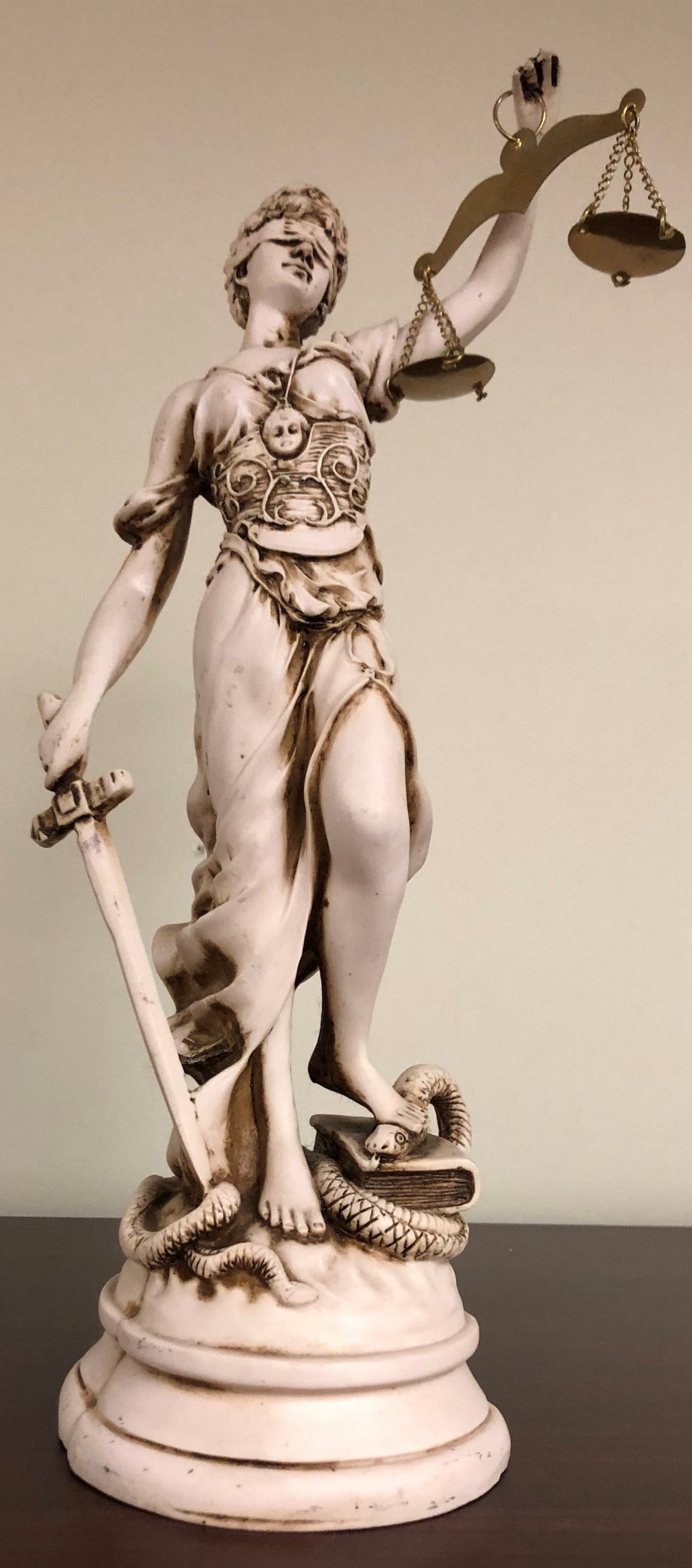 We provide a full range of services to help noncitizens and their families get or keep legal immigration status. We also represent noncitizens in Colorado state courts on cases that affect their ability to remain legally in the United States. Read on to learn whether you could benefit from our assistance.
Please note that the below overview is meant purely for informational purposes. It is not legal advice, nor does it create an attorney-client relationship between Hollithron Advocates, P.C. and anyone reading this webpage.
​​​​​​​
Immigration Law Services
Our primary focus is on immigration court proceedings, humanitarian and family-based immigration, and naturalization. We can also guide you through administrative appeals or immigration-related federal litigation.
Immigration Court Proceedings (Removal Defense)
If you have been summoned to appear before a United States Immigration Court or know someone who has, our team will help explain any possible ways of remaining in the United states and devise any available truly effective strategies to safeguard legal immigration status in the long-term.
We advocate for the rights of noncitizens both in and out of detention. For those in detention, we will let you know whether the law allows us to request bond. If it does, we will prepare the most compelling request possible.
Immigration court cases can take months or years to resolve. However long it takes, we will let you know what we are doing and why every step of the way. We will keep a vigilant eye on the law in case any changes will affect you.
To win in immigration court, it is not enough to simply testify about why you should be allowed to remain in the United States, even if you can present the most convincing reasons. It requires both legal acumen and the presentation of as much evidence as possible to corroborate what you are saying to an immigration judge. We will present the most legally sound case possible and guide you through collecting the evidence required to put your best foot forward.
Humanitarian Immigration
The United States' immigration laws provide pathways to legal status for (or, at a minimum, prevent the deportation of) those who have experienced severe harm, both inside and outside the United States.
If you came to the united states seeking protection from harm in your home country, we can counsel you on eligibility for refugee protections (asylum, restriction on/withholding of removal, and protection under the Convention Against Torture). Each of these protections has numerous legal requirements. If you qualify, we will help you prove that you meet all the applicable criteria.
If you were trafficked into the United States or were a victim of or witness to criminal activity, you may be able to get a visa that will ultimately lead to the right to remain here permanently and even become a citizen. Each visa type presents its own requirements and challenges. We will evaluate your case and help you through the entire process of applying for the applicable visa and submitting a compelling evidence packet.
Whether the harm you suffered occurred outside the United States or not, we recognize that having to talk and write about it can be extremely difficult. And while we are not mental health professionals, we will be sensitive to your situation and take as much time as you need to tell your story.
Once we know what happened, we will advocate creatively and forcefully for your right to live and work here.
Finally, if you already have a humanitarian status that eventually allows you to apply for the right to live here permanently, we will help you prepare a well-documented application.
Family-Based Immigration
United States citizens and noncitizens who have lawful permanent residence (green cards) can petition for certain close relatives to be given the right to live here permanently. Under certain circumstances, family members who are already in the United States can apply for green cards without needing to travel outside the country. Those who do not meet the requirements to apply within the US or who are still living abroad may request residency through an American consulate.
We can also assist those citizens who wish to bring a fiancé to the United States.
The last few years have seen this area of law become increasingly complicated. Immigration authorities are demanding more proof than ever of both the family relationship and the noncitizen member's eligibility to receive permanent immigration status.Moreover, even seemingly minor incidents in a noncitizen's past could technically disqualify that person from being granted immigration status. It is possible, however, to request a waiver of certain grounds of ineligibility.
If you have a family member in the United States who you think can help you obtain lawful status or you want to bring a family member into the United States, we will evaluate your options under the law and make sure you submit whatever forms and evidence are necessary to get through the process with as few hiccups as possible.
Deferred Action for Childhood Arrivals (DACA), Temporary Protected Status (TPS), and other Programs
In 2012, the United States initiated a program allowing some people who were brought here without complying with the immigration procedures when they were children to apply for work permits and request that the immigration authorities not deport them. This program is called Deferred Action for Childhood Arrivals (DACA).
DACA has been the subject of intense litigation, and court decisions on its legality come out every few months. We are tracking the Court orders and can advise noncitizens if it is possible to submit an initial DACA application, renew their DACA, or seek advance parole if they need to temporarily leave the United States.
We can also help noncitizens from selected countries apply for or renew temporary protected status (TPS), ask for a work permit under deferred enforced departure (DED), or take advantage of country-specific programs that grant the right to live here permanently.
If you or a noncitizen you know have served in the United States military, there may be additional options available.
President Biden has also put a plan to legalize deserving noncitizens living here without immigration status before Congress. If any part of the plan becomes law, we will be ready to help eligible noncitizens apply for any benefits under the new law.
Naturalization and Citizenship Law
Are you eligible to apply for United states citizenship (i.e. to naturalize)? Do you think you might possibly be a United States citizen even though you don't have the paperwork to prove it?
We can help you through either situation. If you can apply for naturalization, we will guide you through submitting the application, collecting and filing supporting documentation, and passing the interview. If you do not speak English or cannot take the civics test, we can tell you whether you can still complete the naturalization process.
If you need to apply for proof that you are a United states citizen, we will help you gather evidence to submit to the immigration authorities.
Administrative Appeals and Federal Litigation
Sometimes, even the most well-presented applications are denied. You can appeal many decisions of immigration judges and several decisions on applications filed outside immigration court to appellate bodies within the immigration agencies. Regardless of whether you used our services in the original proceedings, we will advise you on any possibilities for appealing or reopening your case and present well-written and thoroughly reasoned arguments on your behalf.
We also represent noncitizens on immigration-related matters before federal courts. This includes petitions for review of decisions by the Board of Immigration Appeals to deport noncitizens, court actions in naturalization cases, suits against the government because of noncompliance with the law or unreasonable delay in processing an application, or petitions requesting release from immigration detention. The decision to go to federal court is not always straightforward, and we will discuss the pros and cons of your case before recommending that you do so. If you decide that it is best to proceed in federal court, we will stand with you to defend your rights under the applicable laws through powerful legal advocacy backed by comprehensive research.
Criminal Defense Services in Colorado and Nation-Wide Crimmigration Services
Most people know now that, if you find yourself accused of a crime, it is always best to seek legal representation. For noncitizens, the need is still more urgent. Convictions that seem harmless—perhaps because they did not involve time in prison—can easily result in a noncitizen, including a lawful permanent resident, being arrested and detained by the immigration authorities, sometimes for months on end. Some convictions actually subject noncitizens to expedited deportation procedures, and they may not even get to see an immigration judge. In less severe cases, the noncitizen will simply never be permitted to obtain legal status.
Because of the special problems noncitizens face, a whole field of law, crimmigration, has developed that focuses on the intricate overlap between criminal matters and immigration cases. We provide direct representation to noncitizens in Colorado facing criminal proceedings on a case-by-case basis. For those who pled guilty to a crime because their original defense lawyers did not correctly advise them of possible immigration consequences, we can seek post-conviction relief (i.e. to withdraw the guilty plea) in Colorado.
Noncitizens whom we do not represent directly or whose criminal cases are outside Colorado can count on us to carefully advise their criminal defense attorneys about how to avoid subjecting them to immigration consequences.
Services for Noncitizen Juveniles
Some juveniles (people under 21) may be able to obtain permanent residence through a benefit called Special Immigrant Juvenile Status (SIJS). The first step in this process requires that a noncitizen obtain an order from a state court that meets specific legal requirements.
In Colorado, we can guide eligible noncitizen minors and their families through the state court proceedings and then help them through the process before the immigration authorities.
We cannot provide state court services outside Colorado, but we can advise attorneys in other states about the requirements for state court orders under the immigration laws.